No one wants to go to the hospital as its look scary and dangerous place. When you hear about ambulance games then it sounds weird at first. But once you play them then it will not look a little bit of creepy to you. Besides this, such games teach players about the time management and act as a virtual teacher for them. Also the game is juts full of different activities and players can play it non-stop. But when you learn different cheats & tricks then your interest will get doubled.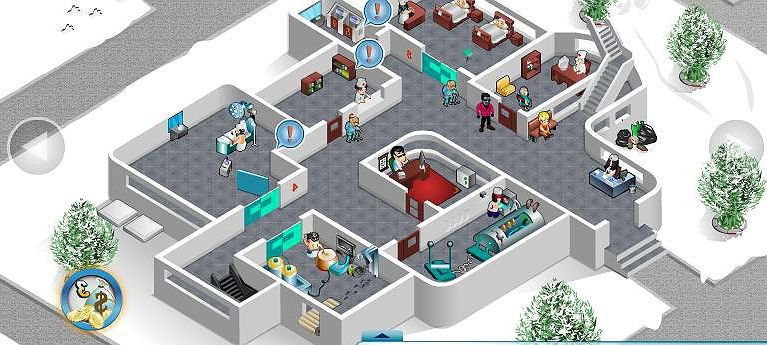 Figure out hidden treasures
Whenever players start playing new games then they do not explore the game. They just don't find out things which are hidden or even mentioned around the hospital. My hospital game is juts full of different treasures and these chests even contain surprising prices. If you get number of goodies then you can perform better in the game. Also, through it you can understand levels and know the right trick to clear them.
Upgrade ASAP
You have seen many players' clear hard levels easily and for this they only use one simple trick and i.e. they upgrade ASAP. Also, it is very easy to do as just make sure that you update it often. Each update contain some special feature in this' and when you delay it then you will not able to take advantage of it. With this, your Panacea will be updated and through it you can collect lost of coin. Also, tanks and storage units of the game need to be upgraded. So, after it you will not need premium items and use them for purchasing different pharmacies in the game.
Take care of your lab machines
The most important part of the game is the lab machine and if it works perfectly then you will not need anything else in it. Many players just focus on medications which make the game more difficult. Keep in mind that these medications are hardly earned and you should not use them often. Ingredients also used to treat patients and your lab machine manufactures them. So, through it you will get unlimited medicines and you can continuously perform operations.
Unlock levels and start building your hospital
You the most common mistakes players do and i.e. they wait after unlocking different levels or goodies. Rectify this mistake and build it as soon as you enter into the next level. Besides this, you will see new features in that level and take care about the time element in this game. If you wait more in this game then you probably end with losing some of the important things.
Also, decorations make your hospital beautiful but they are time consuming also. So leave this work for sometime and concentrate on the building thing. Hospital games are just more than treating patients as they teach every aspect of owning a hospital. It will show you the hard work of every medical professional. You will get ideas how they target each patients and what problems are faced by them?